Brazilië zet tekenwonder Rajacenna in om Zuid-Amerikanen passie en perfectie te laten beleven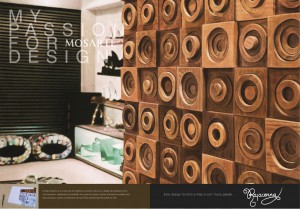 Het is niet verwonderlijk dat het nu negentienjarige Nederlandse tekenwonder Rajacenna gevraagd werd om een design voor het bekende Braziliaanse interieurbedrijf Mosarte (http://www.mosarte.com.br) te illustreren. Rajacenna's tekenkunsten bereiken dagelijks wereldwijd veel mensen. Naast Amerika, Australië, China en Rusland is Brazilië één van de landen waar dagelijks de meeste fanmail vandaan komt.
Op haar zestiende brak de jonge realistisch tekenares door met onder andere het filmpje waarop te zien is hoe zij op perfect realistische wijze Justin Bieber en Lady Gaga tekent. Overal ter wereld worden nu haar filmpjes als lesmateriaal op scholen gebruikt. Justin Bieber, die in 2011 de potloodtekening persoonlijk van Rajacenna in ontvangst nam, kon zijn ogen niet geloven.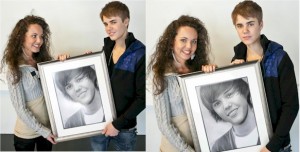 Het jonge tekenfenomeen werd in 2009 ontdekt door een amerikaanse kunstboekenuitgeverij. Vanaf dat moment, op 16-jarige leeftijd,  behoorde zij met haar verbazingwekkende realistische portrettekeningen tot de beste tekenaars ter wereld. In 2012 werd één van haar tekeningen wederom gepubliceerd in een amerikaans kunstboek.
Nu heeft Mosarte de autodidactische Rajacenna, via haar agency Artbox uit Amsterdam, gevraagd een interieur met Mosarte producten te illustreren en daarnaast het tekenproces te filmen. "Net zoals de designs van Mosarte, illustreert Rajacenna met de hand, passie, liefde en perfectie", aldus Mosarte.
Mosarte biedt verschillende interieurmateriaalsoorten om je huis of bedrijf in te richten. Denk hierbij aan woonkamer, badkamer of kantoor. Mosarte heeft verschillende showrooms en 250 resellers in Brazilië. Eén van de 'Unique Selling Points' van Mosarte is dat al hun designs handgemaakt zijn en met passie tot stand komen. Hun nieuwe pay-off, waarmee ze de komende drie jaar adverteren, luidt daarom ook "My Passion for Design".
In het Braziliaanse Caras magazine is een spread geplaatst met op de ene pagina de foto van het originele interieur en op de andere pagina de hyperrealistische illustratie van Rajacenna. De titel van de advertentie is "This design was done by hand and with great passion". In de advertentie zit een QR-code die je kunt scannen met je telefoon. Je komt dan op de site van Mosarte met de film waarin de totstandkoming van Rajacenna's tekening te zien is: http://www.mosarte.com.br/mypassionfordesign