Smoel-werk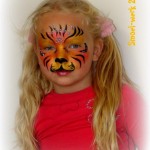 "Schminken is genieten. Schminken is feest". Deze uitspraak gaat niet alleen op voor de geschminkte kinderen, hij gaat net zo goed op voor de painter zelf. Immers, wat is er leuker dan mooie ontwerpen op gezichten van kinderen te maken. En wat is het een cadeautje om daarna een grote glimlach in ontvangst te mogen nemen zodra ze het resultaat in de spiegel hebben gezien.
Naast enthousiasme is professionaliteit het uitgangspunt van Smoel-werk. Dat betekent niet alleen heel veel oefenen om tot de mooiste resultaten te komen, maar ook veel lessen volgen van "schminkgrootheden" uit binnen- en buitenland. Ook bij schminken geldt dat de technieken en materialen aan verandering onderhevig zijn. Momenteel is het gebruik van sjablonen om een ontwerp nog meer diepte te geven helemaal "hot". Ook het werken met zogenaamde splitcakes, een doosje met meerder kleuren, wordt veel gebruikt, maar vraagt wel om ander penseel- en sponsgebruik.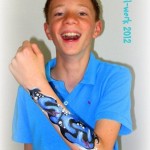 Naast een facepaint is tegenwoordig ook een kleine bodypaint bij kinderen populair. Een mooie bloem op een arm, een enge slang of draak op een been en zelfs een graffiti tag behoort tot de mogelijkheden.
Schminken bij (jong) volwassenen is iets waar je niet zo snel aan denkt. Er zijn echter tal van mogelijkheden. Denk eens aan een mooie ketting of armversiering als je naar een feestje gaat of een opvallend eye-design in plaats van je gebruikelijke make-up. Vrijwel elk idee is uit te werken en om te zetten tot een mooie paint.
Wist je dat het beschilderen van het menselijk lichaam een van oudste kunstvormen is die we kennen? Een bodypaint is dan ook voor bedrijven een bijzondere manier om hun product of logo te presenteren op bijvoorbeeld beurzen, evenementen of bedrijfsopeningen. Maar ook "privé" kun je een bodypaint laten maken.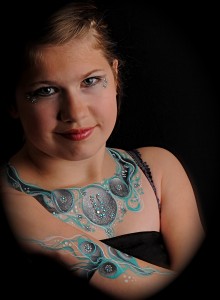 Smoel-werk maakt ook bodypaints tijdens vrijgezellenfeesten. Een bruid met een geschminkt korset is prachtig om te zien. Overigens is een mooie kanten BH of bikinitopje een prima basis voor zo'n paint. Ze kunnen sowieso over het ondergoed heen painten, dus naakt is absoluut geen "must".
Een aanstaande bruidegom kun je verrassen met eindelijk die tribal op z'n schouder of rug waar hij het al zo lang over heeft of het logo van zijn favoriete biermerk of voetbalclub.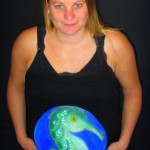 Tot slot biedt Smoel-werk zogenaamde bellypaints aan. Een bellypaint is een schildering op je zwangere buik en vormt daarmee een heel bijzonder aandenken aan je zwangerschap.
Dus als je in bent voor een originele en unieke ervaring, zou ik zeker deze professionele Face & Body Art- kunstenares boeken.
http://www.smoel-werk.nl