29 years of blieping (read: f*cking) entrepreneurship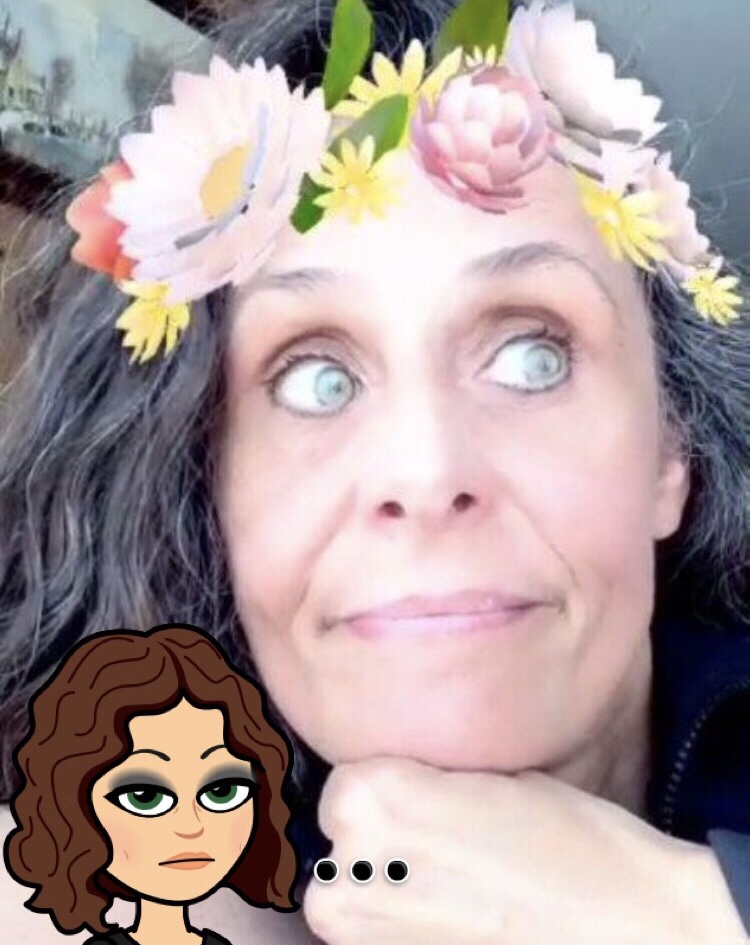 This year it has been 29 years since Jack and I started our own (coffee import) business and I must say it was one hell of a roller coaster experience so far.
One in which I fell out of one of the seats because I didn't fasten my seat belts very well or even maybe not even at all, I can't remember.
Before I fell out though, I got thrown back and forth like crazy, I even swallowed a part of my hair mop during this practice and did I have to catch my eye balls, which bounced off my eye sockets, not knowing if I would ever get them back right in.
Then I fell out and bounced like a huge space hopper on top of the carriages which came rushing along of me leaving one of my legs in the neck of a passenger who became so mad, he just broke my leg by slamming it. Yes, because that is what people do you know. It really doesn't matter if you are successful or broke: they slam you anyway!!
Soo yes freaking Millenials and all others who claim to have business knowledge after 5 years or even after 5 months or 2 days; we are kind of real business veterans with 29 years of success, stumbler- and not to forget loser expertise, the last because of taking care of choosing between dying or focusing on money and business shit.
Anyway it has been the biggest joke of my entire life (besides the choice of combining it with having a baby <don't let daughter read this>)!
I know you probably are searching for some inspiration in my story, which is totally standard on the internet with all the success (which we did also have with our business!) stories (fake or real) and all, but I have to disappoint you: starting and having a business for 29 years totally fucking sucked!! (Was that me saying that?)
So why after 29 of blieping (read: fucking) years do you still have a business dear Celesta?? Well I'll tell ya in one word: HUSBAND.
I really had no choice; it's Jack's fault for destroying my life and made me act like a lunatic most of these years. He is the one having barbells for brains and at all costs wanted to continue slurping coffee all these years.
I tried to get out, but I couldn't achieve that; I had to swim in coffee against my will. The easiest way would have been packing my bags and go to some deserted tropical island all alone. Where I could be all relax and built a tree house with a special tiny house, well in this case multiple tiny houses, to invite the fairies and all.
And we should be spending our days lying on a palm-fringed beach and I would be given the fairies all kind of tasks so they could keep flying around, they like that so.., and then I wouldn't have to do a thing anymore which I totally deserve after years of fighting with my body.
But you see I have been blieping sick for the last 25 years and I was trapped (and doomed) to stay with him (which would have been totally ok if we just didn't had a company).
I couldn't even lift a fly, let alone suit cases so leaving the country (the whole continent) was totally out of the question. I probably would have died aboard from aerotoxic syndrome or air pressure sickness and if not I would have died from viruses and bacteria from the tropical island in question because my body can not cope with cocktail injection chemicals in my body.
Besides that I would have been forced to take care of myself and I couldn't, I had been a professional on-my-back-lie-er (not to be confused with 'liar'; I wish I was one, that would have made my life much easier, but noooohhh in this life I had to be honest and that sucks) and needed help. Like preparing my prop guns for me to attack anybody who got it in his head to walk by my house relaxed and all to go shopping because I wanted to be the one go shopping.
Plus they wouldn't have given me any social security because doctors and specialists (as they like to call themselves) are saying that I'm totally sane and healthy!!!! Well: IT IS NOT TRUE!!!! They lie!!!! And probably are very blind too!!
I might have been sane before all this (but I don't really think so), but since my health examination expeditions by the men in the white coats I do have become insane: heavily.
That occurred during all the thousands of absurd useless discussions and examinations to find out what the hell would be wrong with my body. And the times hospital security had to drag me out because I had some disagreement with the specialists who declared me totally healthy for the thousand and fifth time. Which totally can not be the case if you have 40.000 different idiotic physical obstacles which made me look like I had some deadly alien disease. Plus an exhaustive fatigue included 24/7.
It was more convenient to stay where I always had been; in a retarded mental entrepreneurship disaster illusion caused by my very own sickness. Hiphip hooray! Because there was no way to fill my life in any other way, also since nobody believed and helped me.
So this blog was about how awesome these 29 years of involuntarily entrepreneurship had been. One of the next business blogs will be about how it all started successfully, why it had been freaking blieping F, and a lot of other business stories you probably don't want to read, but you definitely should anyway.
Read also:
For more rubbish you can take the risk here:
[email-subscribers namefield="NO" desc="" group="Public"]
©Celesta.nl – 2018