Sudden Insane Jaws 2 like Cat-Bird garden attack panic happening and how we eventually prevented bird brain flying around
You want to know why on earth you have to keep your keys in the back door of your house? On the inside of the door that is.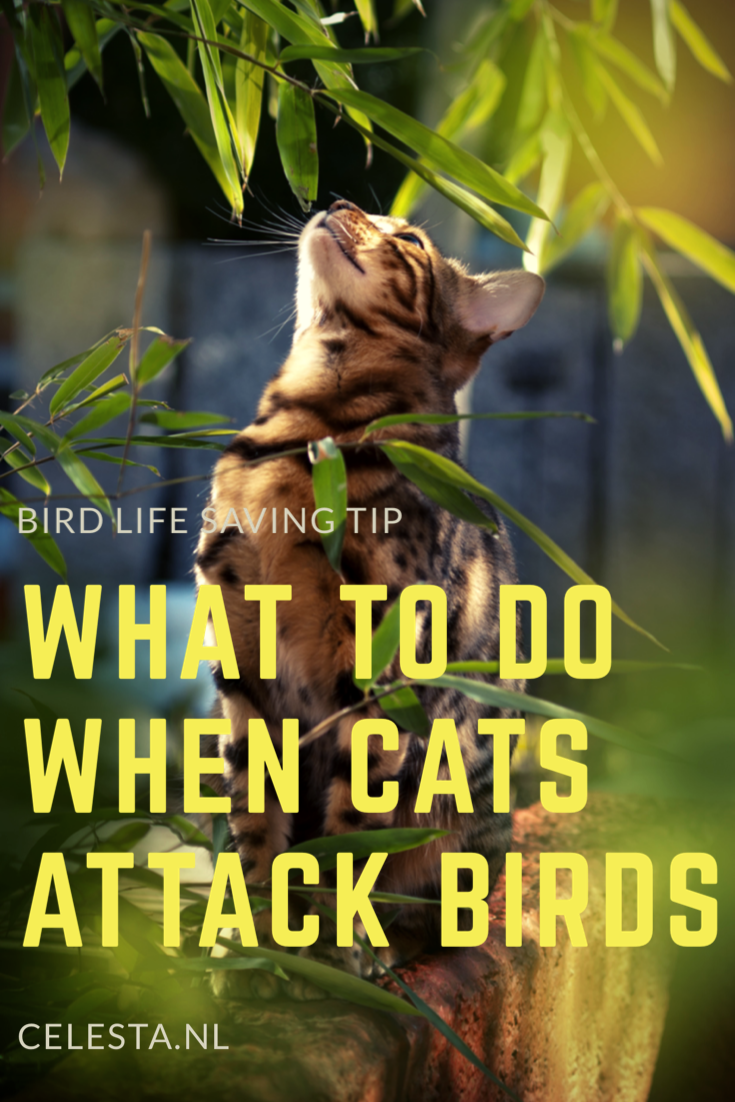 Food polka dots
Sometimes quiet boring mornings turn out to be one of the most turbulent ear shakers of your life. And that all because of a couple of stupid bird cage things.
I know this blog starts out very boring. My excuses for that, but I have to build up the total lunatic-family-histeria you know. That's why. Sort of. Wait till bizarre things happen here.
You know those special bird food cages to hang in the garden during winter time to treat the cold birdies to some awesome dinner because apparently all the bird restaurants are closed in winter? You've got them too right? I hate them!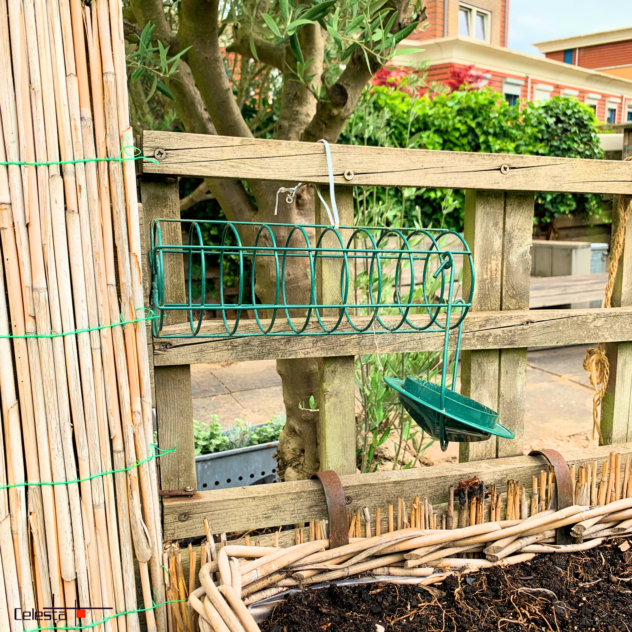 Every winter my mom hangs them in her garden to attract birds, god knows why and then she becomes this crazy bird lady adding some of her own food every day like those animals can't shop for their food by themselves.
Me personally I have not really inherited this bird love gen. I hire cats to get rid of them hahahaha. Noo not really; only in my mind.
I don't like too many birds in the garden because they shit all over the place and I think that's gross and you can get sick of that: blehh.
But unfortunately I once married this from origin grassland habitat bird spotter (inclusive bird book with hundreds of thousand of those flying things which gets fumbled under my nose once in a while) and I suddenly got stuck with new Persian pussycats who seem to adore the feathered ready-to-eat-recipes.
While purchasing some lamps spot lights as surprise to his wife because she always wanted this lights under the (upper) cabinets in the kitchen which she couldn't afford for the last 19 years, at least she didn't want to spend money on a bunch of light streams; he got to choose between paying shipping costs or buy something extra which resulted in buying these winter bird food polka dots.
Who ever thought of buying feathered animal food to hang in the garden; I didn't. But at least they were for free and did he not pay shipping costs: hip hip hooray.
Ok so now we're coming to the chapter in which the Polka Dots now hang in the garden in front of the window; because you know our Persians has to be treated to good garden bird shows, since cats don't watch TV (or iPads; at least our cats don't because it's not good enough for them apparently), Jack considered.
Like a total freaked movie
So we're having this quiet morning; we just had opened our eyes for the day and with fresh bravery we observe the garden which has now many new habitants in the form of little birdies and stuff.
While I'm sipping my tea, daughter is petting Isabella who sits comfortably behind glass next besides the window frame.
We are both talking to her about the birds sitting on our fence shitting on purpose the fence totally whitish and about who is gonna clean this mess all since this is all meant to give Isabella the time of her life.
And the whole conversation in our most kindly patient and loving special for cats meant outta-your-mind-voice. About how it would be if our Issy would catch such a delicious feathered meal by herself; which for daughter and me suddenly became a very disturbing conversation with lots of aawwweeee and no 'let's don't do that little Issy'.
And while I'm putting my tea cup on the table I suddenly hear this insane (and I mean: REALLY insane) loud screeching screech out of the mouth of daughter.
She instantly had transformed in this enormous panicking type of girl and she was hammering with her arms violently through the air like crazy which scared Isabella in total fright away.
Suddenly I found myself in this total freaked movie with a girl who was in a total hysteria state and screamed the ears off my head and absolutely not knowing what the blieb was going on, I came to the garden door in our living room where daughter was yelling 'open the door, open the door, open the door, quicker open the door!!!!!!!!!!'.
Key fight
And while she continued yelling 'faster!!!! Pleassee open the door!!!', I grabbed in my pocket and of course couldn't find the key between all the mess in my pocket and I only felt a mini eye pencil, lip balm, a hair clip and lost cat food between my fingers.
Where the blieb had my keys gone when you needed them but apparently not knowing where for.
As I finally found them I try to stick them in the door lock but daughter already snatched them out my hands to put them quicker as me in the lock.
As she was doing that, I snatched them back from her because she was failing at opening the garden door. I wish someone had filmed this totally bizarre scene in which we both now were screaming like two mad idiots, which probably left our neighbors smashed against their ceilings, because daughter snatched the keys back again, leaving the door meanwhile still closed, and I yelled back to her, which had to be louder than her voice which then became on this very high level of loudness, that she used the wrong key to open the door, but because of her hysteria she didn't even listen and I snatched them back, making me yell once again and louder than ever before that she was taking the wrong keys which entwined us both in panic motions because it took so long, still not knowing what was happened in the garden; and daughter screamed that the little birdie we were looking at with Isabella who was joyful sitting in the neighbors olive tree, had been caught by a cat. Which got me totally freaked out because daughter, while snatching once again back the key, screamed 'we gotta save him, we gotta save him!!!!!' and while she was going nuts I took a quick look, between all the key madness and stared right into the eyes of this cat who was standing straight up in the tree observing two wacko girls busy in this crazy scuffle trying-to-open-a-door thinking: "ohhh shut up!! Can't you see I'm busy, humans!!!
Haunting cat
As I see this haunting cat standing long stretched ready to catch his prey or already did; I panicked even more myself also because daughter screamed that she saw him catching the bird which seemed to had fallen onto the ground now.
From then on the hysteria was complete and I started to scream to husband "Jack! Jack! Jack! Come upstairs! (From his home office)" followed by the absurd screams of daughter yelling "dad! Dad! Dad!".
In the meanwhile I was still trying to secure the garden door keys, but since I now knew the situation much better than before I totally yanked the keys out of her hands as a mad woman this time.
I opened the garden door and in the meantime husband had arrived too. We stormed outside all three of us screaming as crazy people at the cat to scare him away.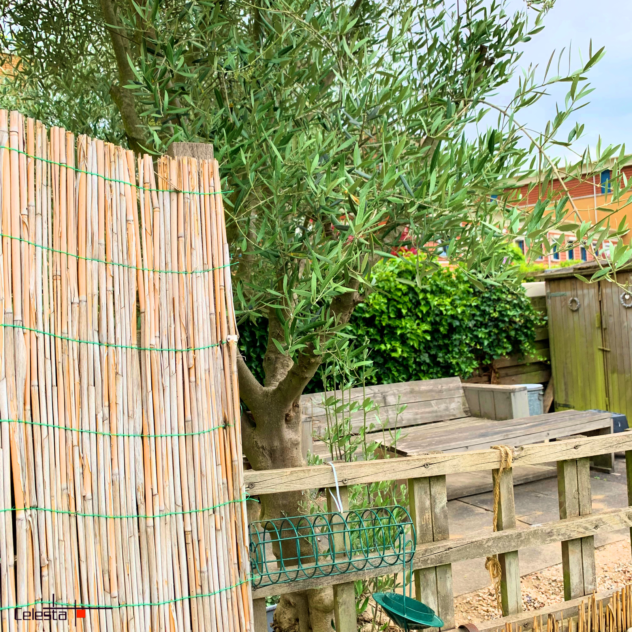 Most certainly he or she now needs some mental help to continue his/her hunt adventures in the next future which I think could be a problem since the cat now has been traumatized for ever.
Startled PussyCat
There we were all three of us standing in the garden looking next to the bottom of the tree searching for the attacked bird; which apparently was totally not there. He Probably got away was husbands vision and that was a slight relief although the poor bird could be hurt according to daughter.
After the whole bird-cat-key calamity; we entered the house again searching for our own highly startled PussyCat who was hiding under the table looking like she just got out of a concert where she had been standing 3 centimeters away from two huge speakers playing this awful uncontrolled sounds with texts like: "open the door", "give me the key", "we gotta save him" for an hour straight.
First she was happily, comfortable and homey sitting and watching all kind of garden stuff and next thing you know; your human owners are freaking out all together and are you being told by the girl owner "Ya see Iesje (little Issy); now you see yourself how NOT to do it!! (catching birds).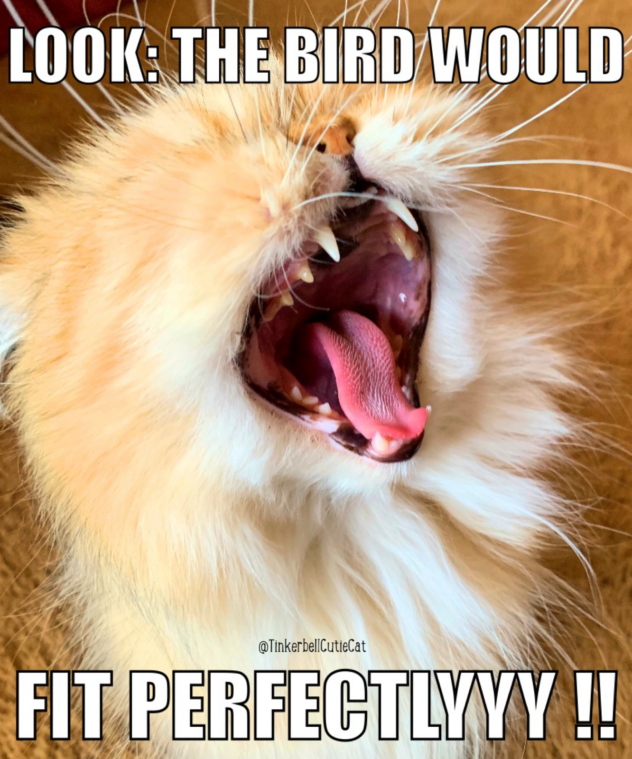 UPDATE: Two days later daughter walks through our garden jungle grass and spotted a dead bird lying there. We don't think this is the concerning birdy, but another new attack from some cat (we think the same cat) and the stupid cat forgot to take the bird with him!!
Lesson: always keep a key in the back door for cruel cat attack emergency purposes
Tips to prevent cats from attacking birds:
Yell as hard as you can to prevent random cats from attacking birds
When it is your own cat attacking birds;
It could be an option to put a cat collar around his neck with a tiny bell attached. Just like cows have, but only for cats.
Adviced is to buy a collar with a quick release mechanism. If the cat gets stuck, he/she can free his/herself better.
It seems there are even sonic collars available.
Keep your cat well-fed; that way he doesn't have any interest in a birdie snack. But this depends if you have a sarcastic cat who only wants to kill a bird and play with it. They often do that too, without ever eating the feathered guy.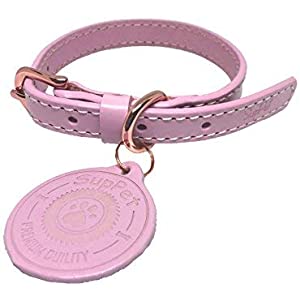 I found this in case you prison your own bird at home: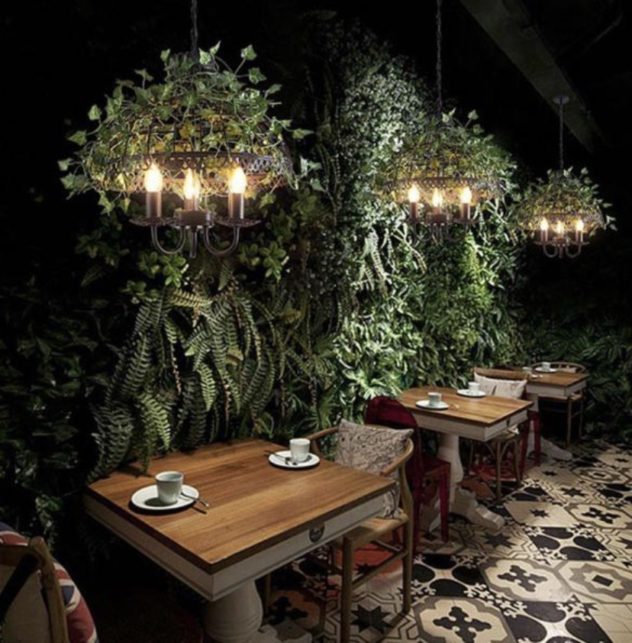 For more rubbish you can take the risk here:
Connect with me:
Twitter: celesta66
©Celesta.nl – 2020