When to know you exaggerate your new alarming Corona sterile tic to protect your body while entering an air conditioned restaurant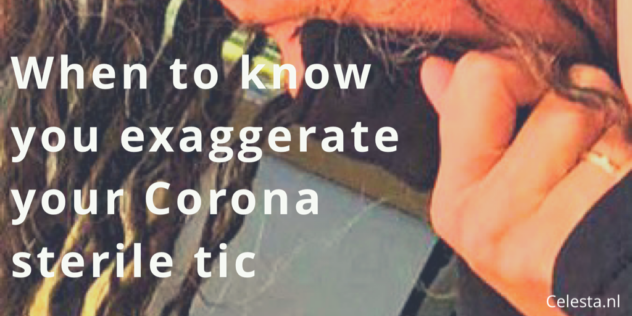 Virus Madness
If anyone should be protecting herself by climbing in a Corona-proof space suit with on top of that also a 20ft (6m) long straw to suck the air from outside far above the surface to participate in an idiocy society again: it would be me with my 27 year long history of immune system deficiency retardation.
So if anybody should know when or when not to keep yourself save from Corona-madness wearing twenty layers of face mask or not; It definitely for 800% would be me. Trust me.
Today it was the first time I threw myself in the bacteria and virus people madness again after 3,5 months of hiding under my covers inside my home.
Right now it is half past 3 in the very middle of the night as I write this post. I feel crap: my throat hurts big time, left ear popping in and out, 5% short breath and my nose is running like a train and experience proves it will go like the Shanghai Maglev train in just about half an hour from now. Soon it will be totally stuffed, like always when infected, and a huge sinus headache will start a new day.
It feels highly familiar since I was used to this immune outbreaks for more then 25 years yet unusual because my system was recovered the last 1,5 year and especially the six months prior to the virus crisis.
It took me forever to train my immune system to defeat all of, for you being harmless, flying around with bad intentions aweful germs and creepy microbes.
Until the last day (half March) I went to the same restaurant as today; nothing special happened to my immune system anymore and could I sit perfect amongst other human disasters again.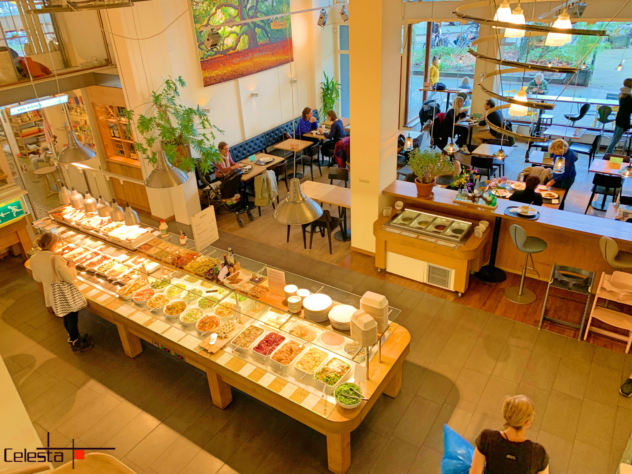 Even the week prior of the last time in March: a gentleman close behind my table sneezed and coughed his had off while I was sitting there. Which I always find IN ANY CASE selfish and disrespectful torch other people. Like you never can't affect someone else or I-have-a-cold-anyway-so-I-can't-get-it-anymore thought-people. Shameful.
Even though normally it could have meant another 6 weeks in bed, because of this man and the usual running away as hard as I can from my chair, bumping down other humans on the way to save my ass in my battle against hidden microbes grabbing innocent nutty women. I totally stayed calm this time, looking like two giant eyeballs, totally stiff in my chair; praying for the germs to take another direction and that a invisible screen would protect me from that awful disrespecting snot bubble.
I even for a sec watched behind me and gave the man a destructive stare, hoping he would feel incredible guilty and shameful. But who was I fooling; nobody ever cares a germ (read a F) about them being potential contaminant.
Risk full mini trips
That was three and a half month ago. Today it was my moms 81 birthday and like always we wanted to go to a nice place to drink some tea and just be loudmouths as always.
I haven't been really amongst the people in those three months anymore. 22 of April we went to the beach on a weekday when there were very little people. We were on an intelligent lock down in the Netherlands which kind of meant "just do what you want, but think it through carefully first"; which of course is really not doable in a country with mostly desperate stubborn cheese eaters.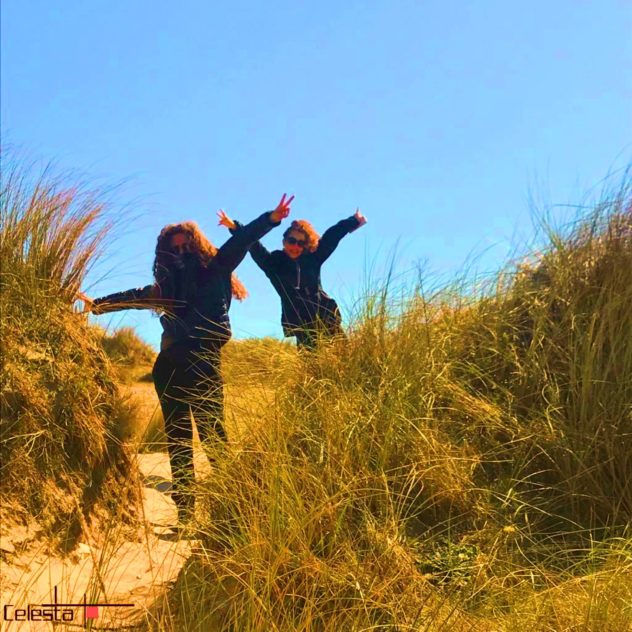 In may and June we did a couple of rides and small walks outside in the countryside with people on a very far distance.
Three weeks ago I had to go make photographs for renewing my drivers license.
Of course I didn't want to enter a shop as small as a match box; so first I tried the online photo service with disastrous results no results after three hours of struggling at home.
After a lot of swearing and also making curses in advance to the person who would help me in the photoshop and who could potentially infect me; I dragged myself to the store. Took the stupid unattractive pics, let husband pay behind the plexi glass wall and hop into the car again.
Later I had to go the community hall as first one in the mornings, hardly anybody around, safe on a distance and that was it. Oh and we went eat ice on a tornado windy Friday evening last week, outside sitting on a bench where people passed by. All occasion without harness or face mask and all.
Hidden Germ Army
Back to moms birthday. It took us several days before and several hours before to actually decide to go and take a look at the buffet restaurant to see if it would be crowded and or safe for us.
It took me about an hour to pull myself in a Corona-proof zipped up jumpsuit. Inclusive extra hoodie, sandwich bags under my surgeon plastic hand gloves, DIY protrusions made on a belt to poke everybody to a distance.
Did you really thought I would do that all to protect me regarding a terrible history of immune deficiency? Well: no. I don't do that.
My 27 years of experience in protecting myself and knowing better than any virus expert on earth, when it could be tricky to get infected and when it's quite safe, taught me not to exaggerate.
Armored with only an alcohol spray we entered the establishment. Roughly 20 clients were inside; high ceiling, ground floor and upper floor.
We went sitting next to the gap where there was fresh air from outside and stressing over not touching a thing.
With my arms crossed I watched the waiter cleaning the table in a sloppy way, probably not even with disinfection stuff but with leftover bouillon. The chair, which are also grabbed by people, she didn't even clean and husband joyfully touched, causing me a stressful moment seeing Corona-germs entering our house with their whole army.
Pulling up our alcohol bottle, spraying the man's hand; we discussed the next crucial strategy to conquer the virus-battle in the restaurant.
After the next panic attack screaming loud through the entire place, because husband hang with his body on the counter, buying mom hot chocolate made of oat drink; I decided to run as quickly as I could to the buffet and back.
Using my usual piece of improvised face mask while lacking my ever so beloved and safe haven-scarf; I didn't mind people walking by, as long as they kept their nose and mouth shut in my nearness.
Since there were too many bacilli from people I decided to stay on my behind on the chair and overthink if it had been a good idea mingling with the former Lockdown-folks.
Virus Chaos
I digested the restaurant-Corona-situation which didn't fit the actual standard mandatory rules. First everybody had to sanitize their hands before entering the place; which nobody did, not even me (mom, daughter and husband were obedient.
I'm not that fond of the whole sanitizer business. I have used it few times when being on the road during summer vacations to Italy after I had been to the filthy public toilets.
I stopped using it because most sanitizers are so incredible toxic; that you can consider yourself lucky you still got your hands attached to your body. The chemicals destroy your natural habitat of bacterias which we all need to protect our skin.
In these time a natural alcohol spray I consider better. But I am not really the type of gonna-wash-my-hands-every-single-time-kinda-girl.
Totally against governments Corona rules to stay at home with cold symptoms; I saw a few too many spluttering people eating their vegetarian buffet meals. And also everybody was walking against each others streams in without sufficient distance which caused several bump incidents swapping viruses.
As I was sitting in the Corona-chaotic restaurant; I felt my body adjusting to all the usual bacterias and viruses people spreading around there. I didn't was used to that anymore because my immune system already worked better before Corona started (after 25+ years). But because of the lockdown-thing and being in the high risk group; I didn't meet any people anymore during March until now. So my body was busy eliminate all nasty stuff.
This whole elimination protocol is normal practice for every body, every second of your life and all day long; for everybody in the world. Only healthy people don't notice it because the body does it without effort and my body must do an entire combat procedure which sometimes can be tiring.
Although I felt quite alright, my left ear started to hurt and a sore throat was coming up and I tried to suppress upcoming sneezes which produced a lot of sweat since I didn't want to get kicked out by the owners.
Like I said: I didn't have that anymore, but my body is in training again to recognize viruses and eliminate them instantly.
Airco Drama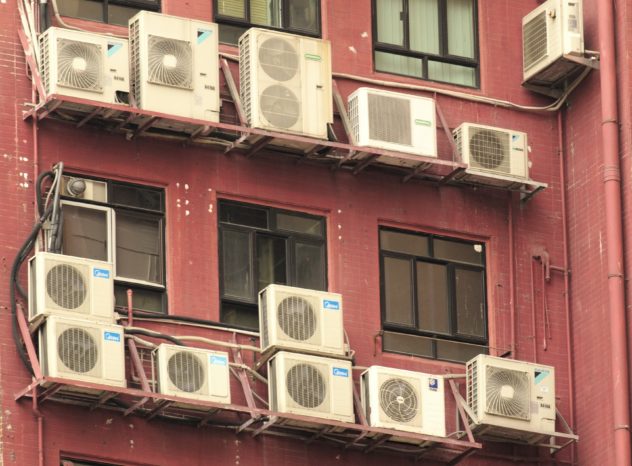 Suddenly I noticed an airco system above us and was not very happy about that. Normally when I enter a shop with airconditioning on high level: I cover my mouth and nose prompt, otherwise I get a major attack on my throat which will leave me with a sore throat for a couple of weeks.
The fact that I wasn't happy with the airconditioning thing, from which you would think to clean the Corona-air, is because of two important facts.
First is that it lowers your immune system because it cools too fast and because it has this very sharp below zero dry air feeling which you then breathe in.
Second is that all viruses get stuck in the thing and infected droplets hanging in the air get spread out through the entire space continuously.
Besides that the air filters can harbor a lot of bacteria or allergens that can turn into mold if not cleaned; which is mostly the case with those things.
My opinion is that they don't do good research regarding Covid19, other viruses and air conditioning systems and they know too little to just let people sit in closed public places with the things on while the world is in a pandemic.
I have lots of experiences with airco's and what it does to a body. I have become clever in analyzing and objective conclude things when it comes to battling with a body for 24/7 that I just know how it works: it doesn't work for bad immune systems. And maybe not even for healthy immune systems: not sure about that.
After we left our favorite vegetarian restaurant; the ever so convenient stupid air-things had caused me insanely sneezes for three hours straight: no f-ing joke. I can assure you that that is a major marathon for my body. And a whole night of feeling sick just as I write this useless blog.
Update:
Four days further and I just had another cruel night of immune battle under my belt. My already ugly nose felt running for ever (so if you saw one passing by: it was mine) and my pillow is now entirely under snot because of three hours sneezing again.
Hopefully it'll pass soon and also the entire whether or not brought on purpose stupid pandemic.
Sources:
https://wwwnc.cdc.gov/eid/article/26/7/20-0764_article
New update
British experts say turn OFF air conditioning to reduce risk of spreading coronavirus
For more rubbish; you can add yourself here: